Simple to update and maintain web mapping system for small organisations, community groups and smaller businesses.
Problem: Community and Charity Groups Need Maps but don't need IT Headaches
Everything has a Spatial Element. Often groups wish to record spatial information without the need for complex databases or IT headaches. Google Maps is no good for rural areas.
Solution: Community Mapping Project
A simple mapping solution. A normal website for the complex and flexible information such as stories and images. And a custom mapping solution using OpenStreetMap.
This approach has a number of advantages over Google Maps such as designing custom styles, and adding custom data.
Open Street Map is a free and open source dataset of the world. Often more detailed than Google Maps. And crucially, the community group or small business can update this free map with ease. Add paths or smaller buildings ignored by Google or Ordnance Survey. Perhaps the archaeological remains of a Roman fort or a castle or ruined churchyard.
No complex Geographic Information System heavy databases. Which are far too complicated for non-technical organisations to handle. No unmanageable IT overhead.
Data Entry (note this is a work in progress. Volunteers are still working on the archaeological survey of the graveyard)
The system includes a custom system for entering data. Easy to link between map point and main website content.
Tthe image below shows how you would enter a war casualty. With specialist data fields of Date of Death and Service number. Alternatively, the map data fields may be a Date of an archaeological find with Accession number (see Wikipedia definition).
Outcome: With Minimal Support a Community Group or Small Business can store complex information with a Mapping Solution
No complex databases or epic long term maintenance issues. Inexpensive hosting. Simple and reliable with the freedom to add any content the user wishes on the main website while keeping the mapping side to a limited structured dataset.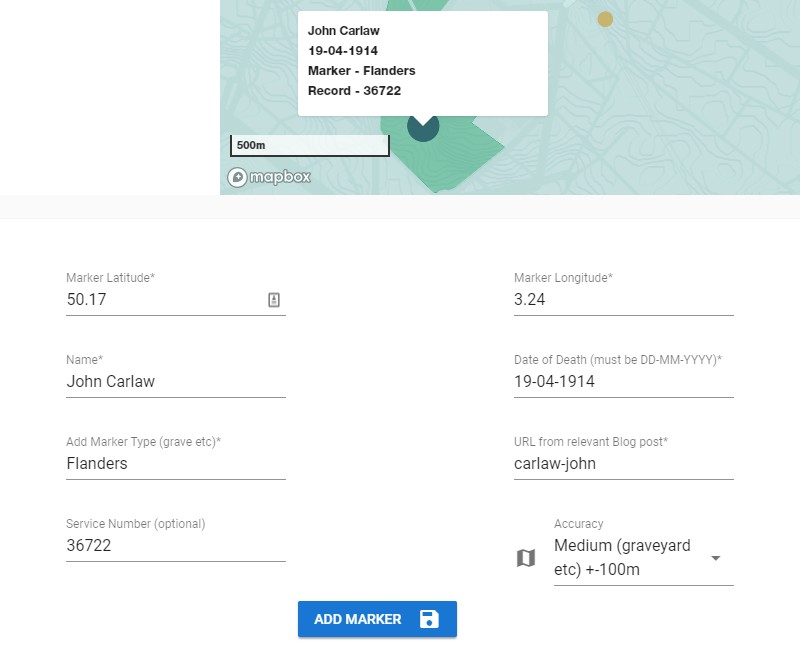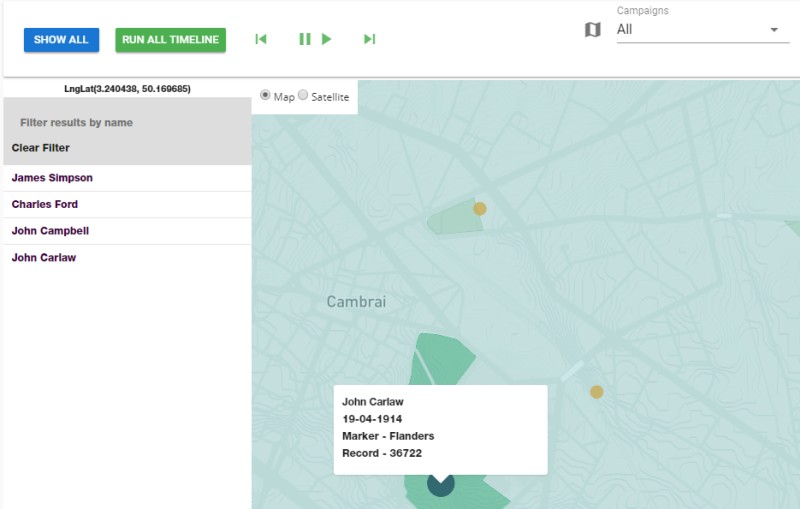 A Mapping Solution without Complexity